If you haven't already heard of the latest news, I am on a K-food craze. I crave for Korean food every single day, from kimchi stews to bulgogi, fried chicken, jap chae, and even ramyeon... you name it, I want it!
Anju
.
I love everything about Anju - from the food, to the drinks, crockery, friendly wait staff, modern interior design, creative fit-out, and even the Aesop soap that they provide. Uh huh. Everything.
I cannot fault them for anything. Erm, maybe except the price as Anju is leaning slightly on the pricier end. But y'know if the food is good, I don't mind overlooking the $$ aspect every once in a while. ;)
And when you're at Anju, just let your belly rule! Because everything is so damn bloody good, don't even bother thinking about your diet. :P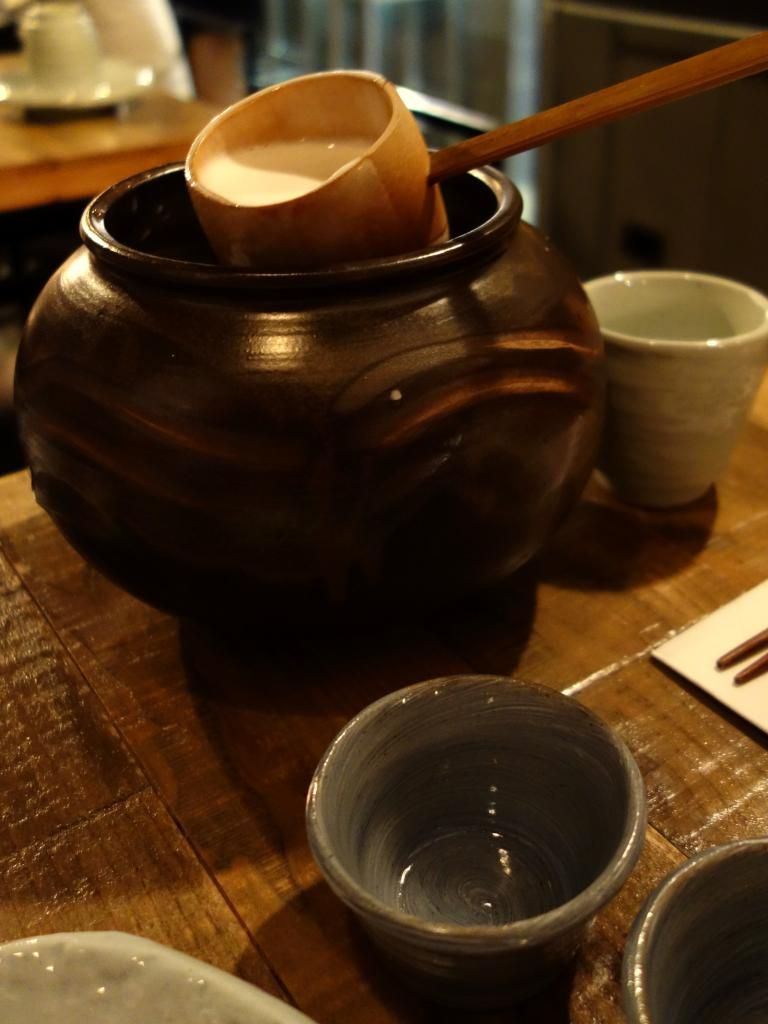 Yuzu Honey Makgeolli - $29
In Korean, consuming food with alcohol is a widespread practice especially when it involves soju and makkoli/makgeolli. So of course we had to do it the Korean way. ;)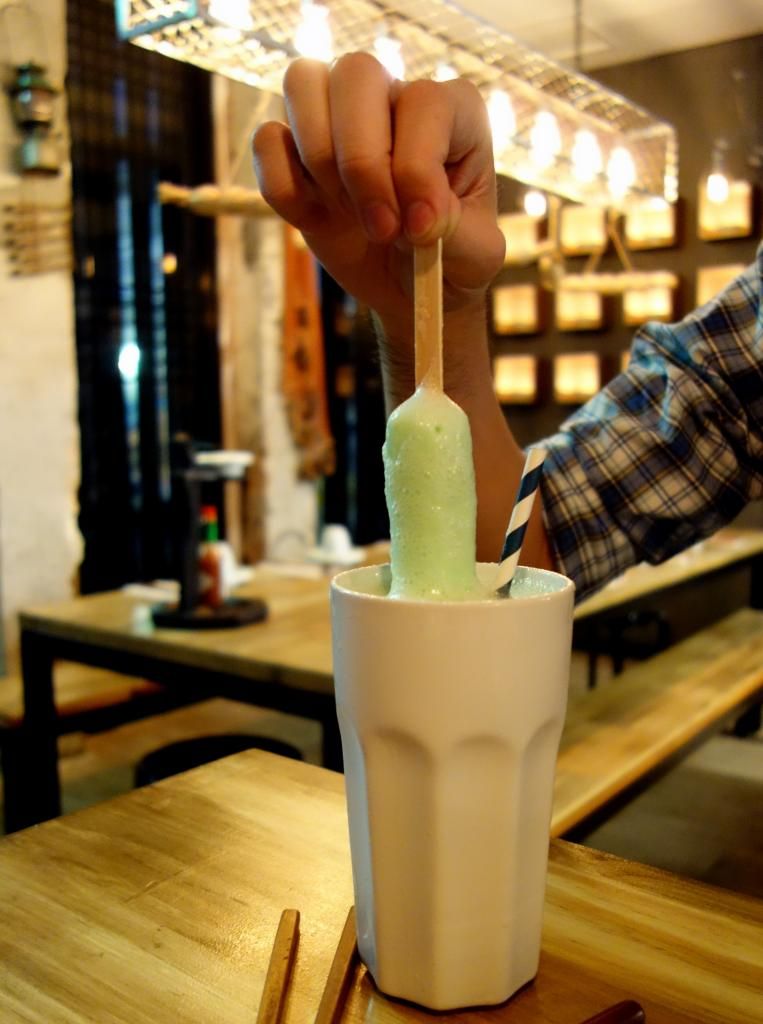 Melon Ice Cream Soju Cocktail - $12
I liked their banana makgeolli shake (not pictured), but I absolutely love their ice cream soju cocktail. I find it really really cool, don't cha think so? I am so having the mango flavoured one next time!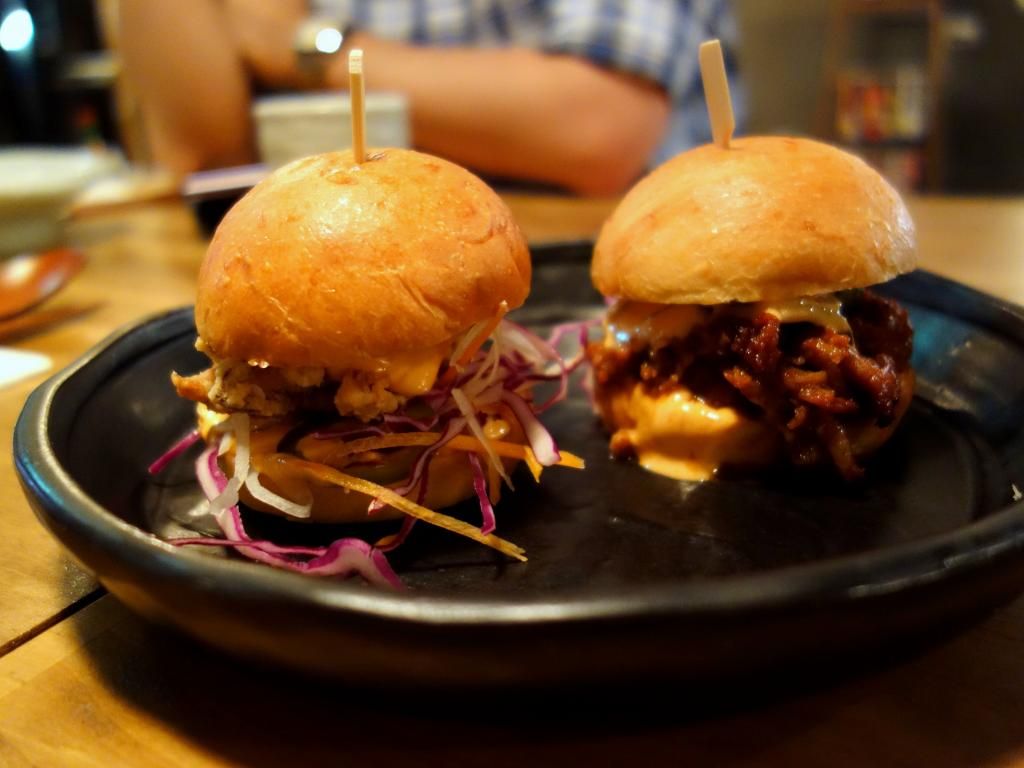 Soft Shell Crab ($6) and Pork Bulgogi ($5) Sliders
As for the food, I'd start with the sliders. The spicy pork bulgogi slider was so delicious, I wished it was bigger.
The Boyfriend on the other hand, enjoyed his soft shell crab slider although his only complaint was the crab piece was so small he was only starting to enjoy it and then it was all gone lol.
We're both keen to try the sweet beef bulgogi slider next!
Anju Fried Chicken with Nectarine Coleslaw - $26
They have several mains but we really wanted to try their fried chicken. The fried chicken coated in Anju house made spicy sauce was really tasty and unique in taste. My taste buds give the big thumbs up!
However, we found the portion size to be a little too small though. It was supposed to be half a chicken but there was only 7 pieces of (small to medium sized) chicken. Just for comparison sake, we could have gotten a whole plate of fried chicken at Gami for the same price.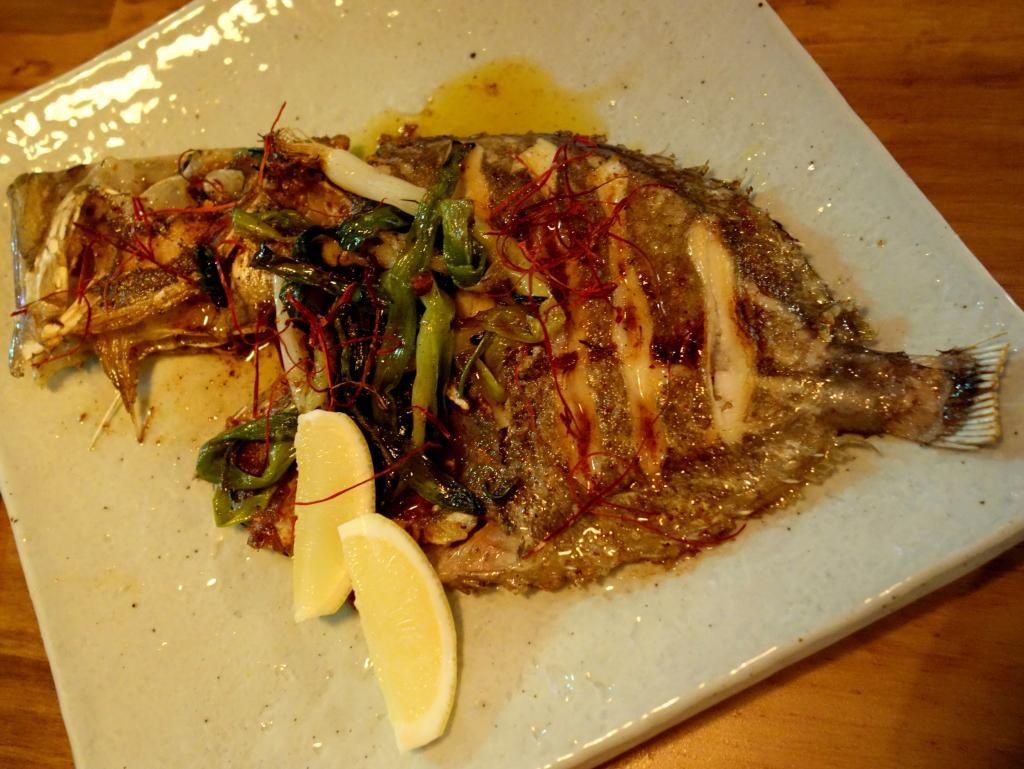 Pan fried dory with XO butter sauce - $39
Anju also does a daily "Fish of the Day" special and the price would depend on market price.
The waitress highly recommended the pan-fried dory with XO butter sauce, spring onion and parsley... and I'm glad she did. The fish was so good and tasty, I was shamelessly digging it down to the bones!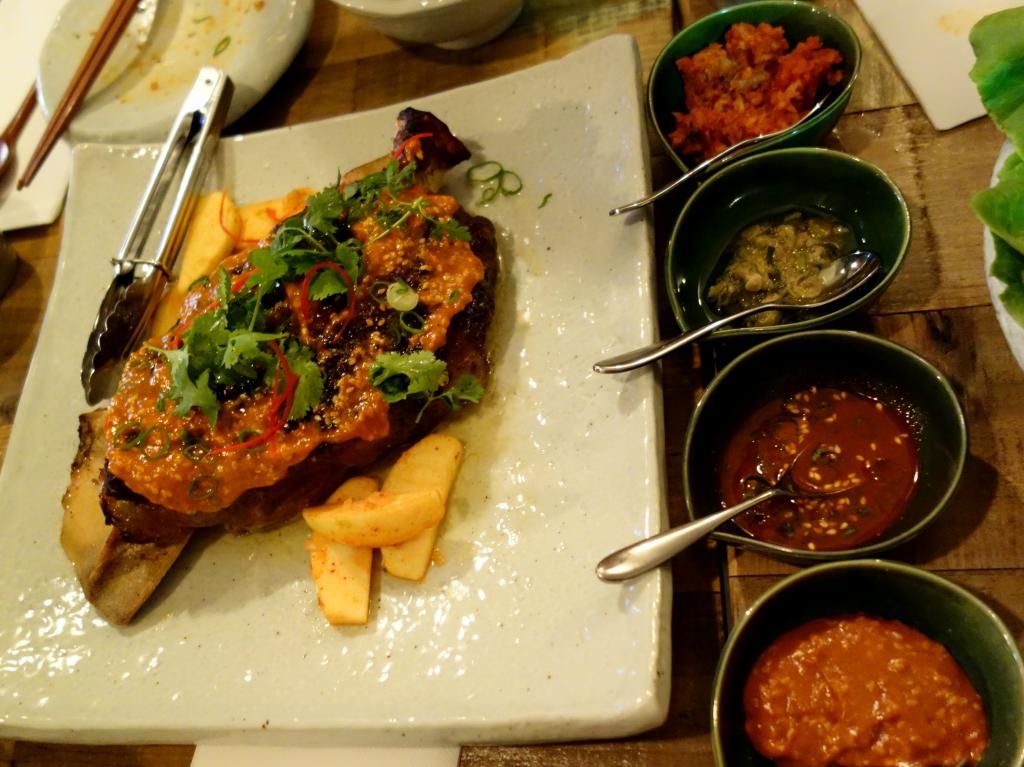 Braised lamb shoulder (1kg) - $59
And now to the key highlight and my absolute favourite - Anju Bossam!! The dish's centerpiece, as you can see in the picture above, is the slab of well-marinated, flavourful meat.
You can choose between the lamb shoulder or the pork belly. We had the lamb on our first visit, and oh god, this is a big claim to make, but it is the most amazing braised lamb shoulder I've ever had in my life!!
You know how lamb can sometimes smell a little even after the meat has been cooked? Well, you can taste nothing of that at Anju. The lamb meat was fall-off-the-bone tender and full of flavour!
The explosion of flavours in your mouth is like... foodgasm!! ♥♥♥
Bossam never tasted this good before - I love it, I love it, I love it!!!
That's all I'd ever ask for in a meal and they deliver it all extremely well. I can see why they are fast becoming a hot spot in the CBD.
You can also tell that they've put in a lot of thought into every detail and aspect of the restaurant. If I ever had the honor to meet the owners, I have only two words for them - GOOD JOB!!
It says a lot for us to have been there two Fridays in a row. In fact, I can't wait to return again! Anju is my new favourite hang out place. For as long as my wallet can afford it, I'll be there. Hehe.
So, please do your belly a favour, and give Anju a go! You can thank me later. Just don't forget to make a table reservation prior! ;)