I've got a soft spot for dumplings. Be it Chinese style jiao zi, Korean mandu, Japanese gyoza, wontons... Any kind of dumplings basically. So you can imagine how excited I was when I received an invitation from
ID Collective
to dine at New Shanghai.
I am personally a huge fan of their dumplings and have been to New Shanghai numerous times since they opened for two particular dishes; their 小籠包 (xiao long bao) and 生煎包 (pan fried pork buns).
The Boyfriend however, being the westernised Asian that he is often laments, "They (referring to any sort of dumplings) all taste the same!!" So instead of bringing him to the lunch tasting, I brought along The SIL who was super excited as she too is a fan of New Shanghai.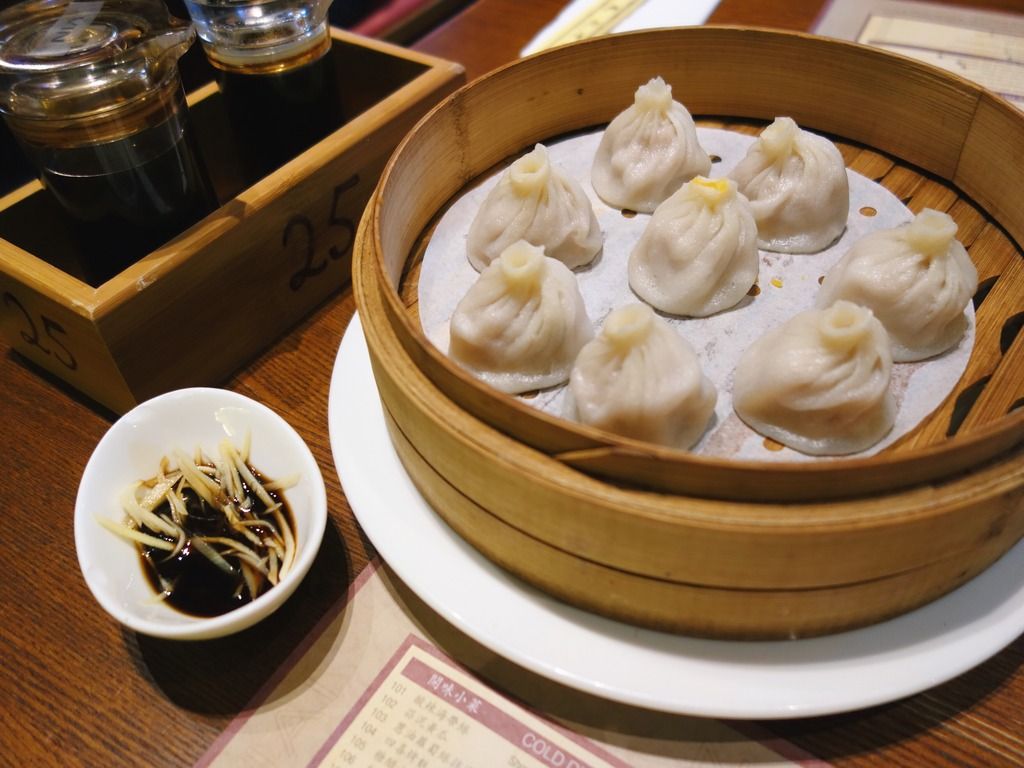 We started with some steamed crab and pork xiao long bao. I appreciate how the skin isn't too thick, and the filling being all tender and juicy. They were just as good as the pork ones that we often have, but I found the broth to be a tad tastier with the addition of crab.
Ahhhh, they're so good, I swear I can eat the whole serve all by myself! Just a kind warning though, you have to be extra careful as the broth inside can cause quite a fair bit of mess if spilled.
Take a small bite up the top of the bun, and slowly suck the hot broth out; it is after all the best part! ;)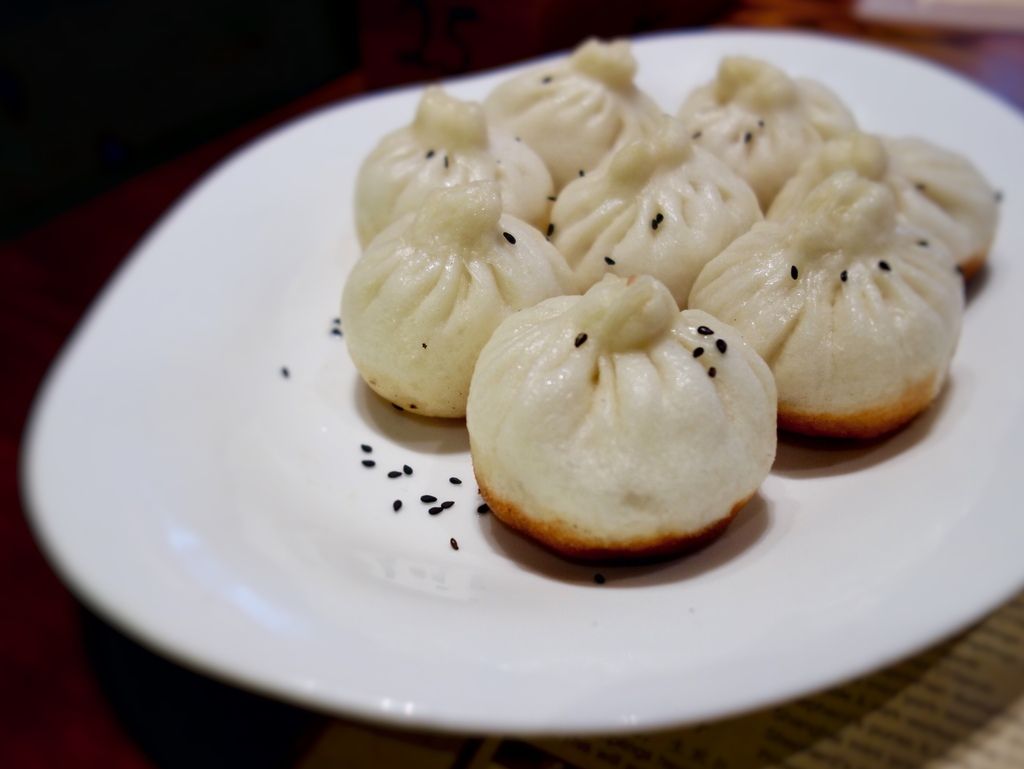 Of course, we could not go past the pan fried pork buns even though we've had them so many times before. I absolutely love how soft and fluffy the buns are, paired with a crispy bottom and juicy filling, oh so delightful! You won't be able to stop at one. ;)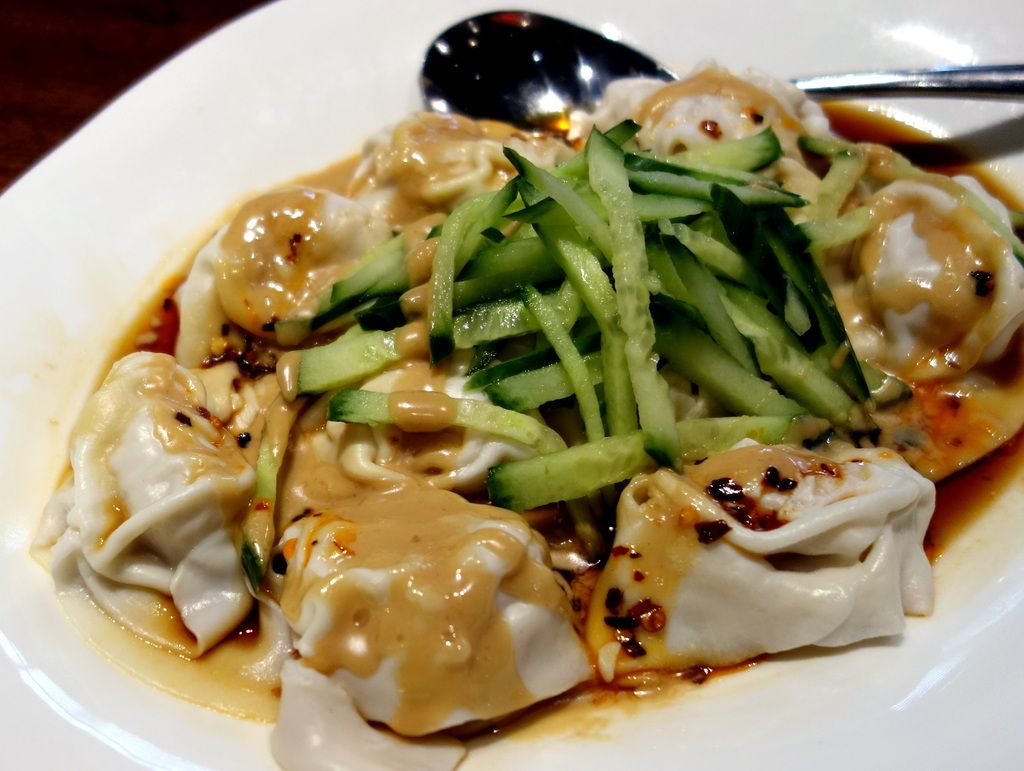 Truth be told, when the waitstaff recommended these prawn wontons with chilli oil, peanut and sesame sauce, I was a little hesitant, but it turned out to be the highlight for me! These dumplings were smooth and silky with a generous amount of prawns.
And the sauce? It does sounds like a weird combo, but it comes together really well and was super delicious! It was a dish I would not have otherwise ordered but now I see why this dish is popular.
I often associate New Shanghai to dumplings, and as such we've yet to try many of the main dishes. The Boyfriend upon seeing my photos of the dishes The SIL and I sampled said, "Why have we never tried these main dishes before? You always order the dumplings only!"
Now that The SIL and I have sampled the mains and really enjoyed them, I am pretty sure we would return again with our other halves. :)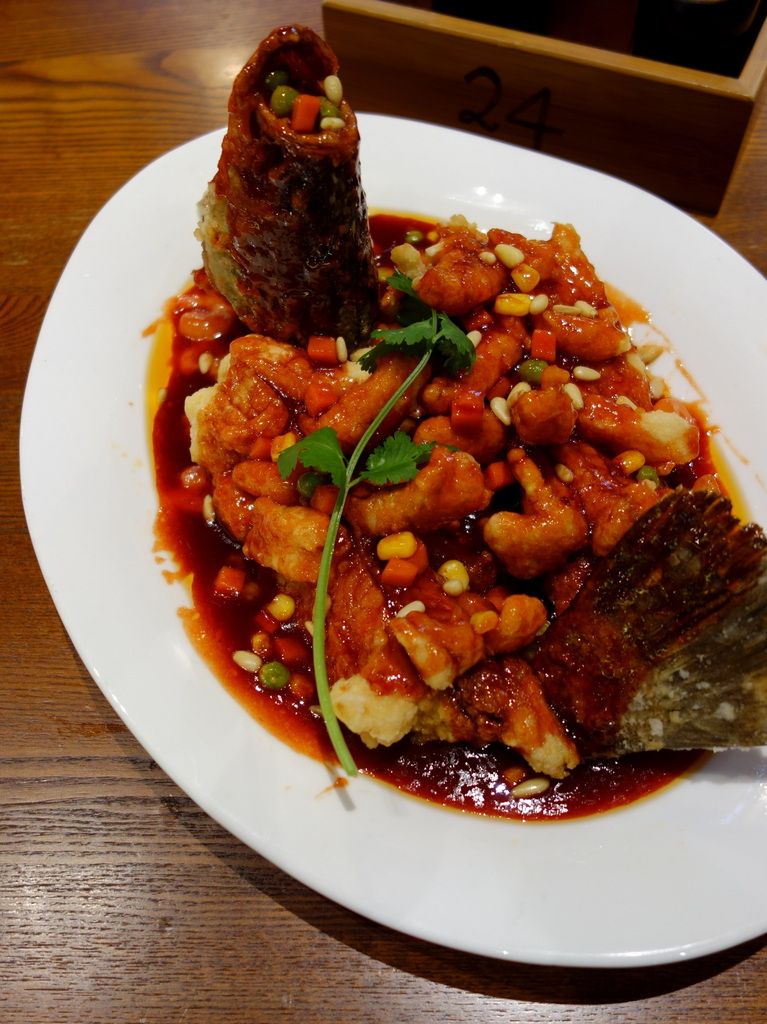 Speaking of the mains, we started with a sweet and sour whole barramundi, which is one of my favourite childhood dishes and definitely brought back very nostalgic memories.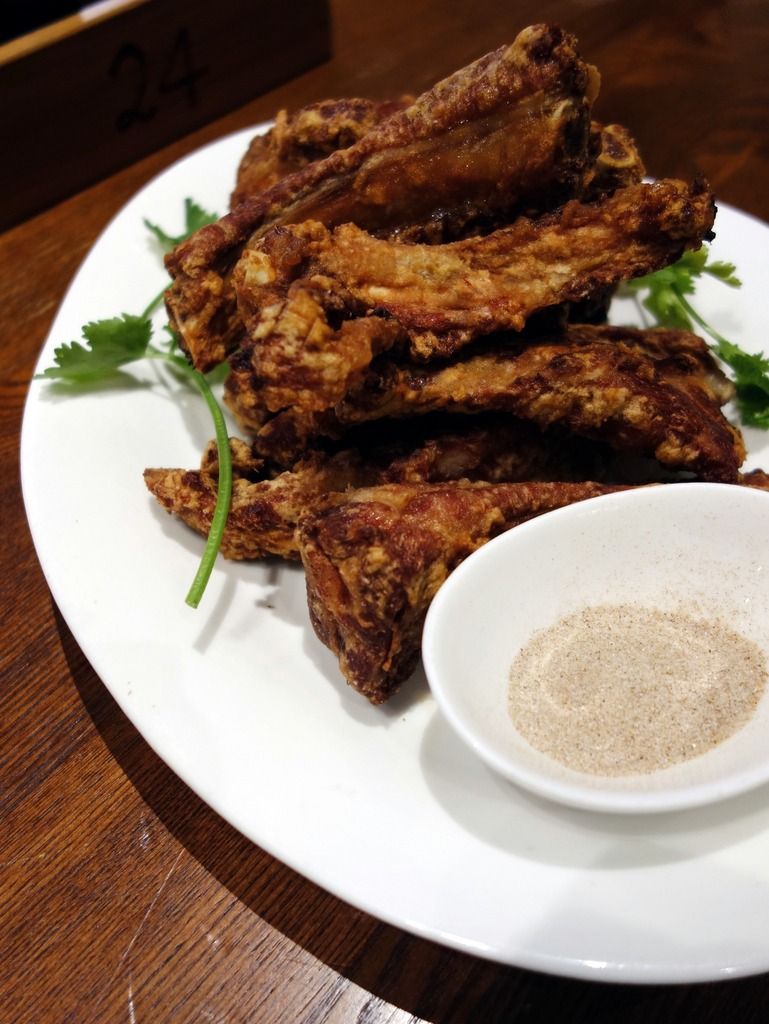 The SIL was really keen on the crispy American pork ribs with garlic as her colleague raved about this dish. I swear I saw her eyes lit up upon her first bite as she went, "Mmmmm!"
The ribs were so toothsome, we had no patience with our lack of chopstick skills, we ended up using our hands haha!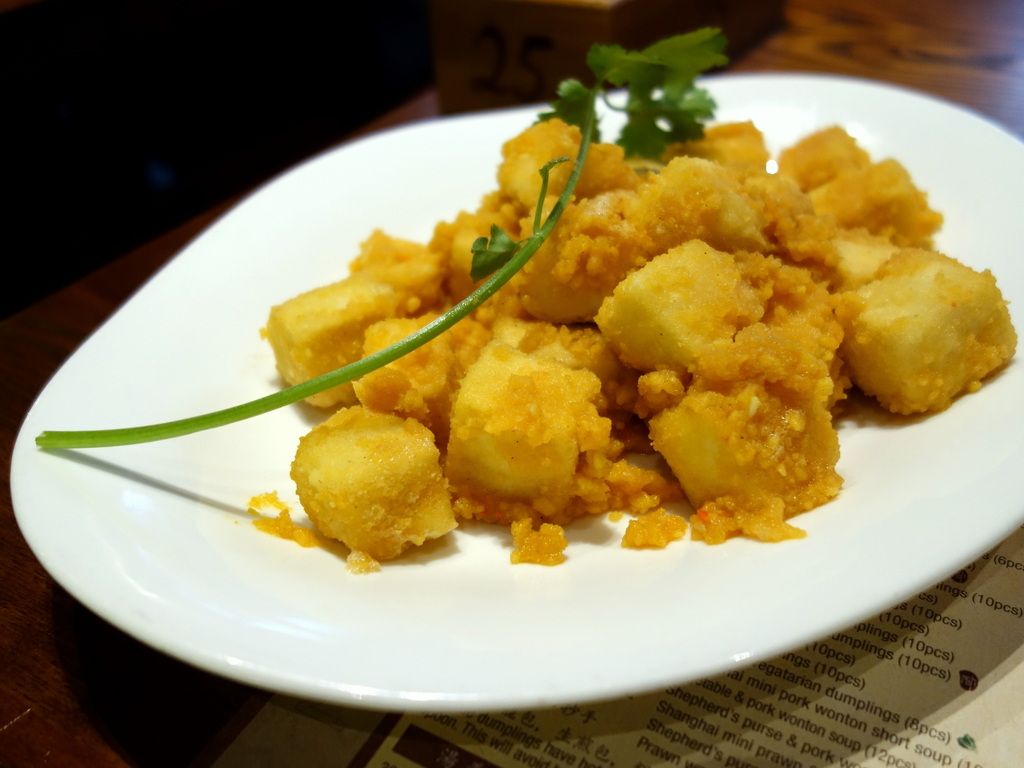 If you enjoy salty food, I highly recommend the deep fried tofu coated with salted egg yolk. It was delicious, however as we were not having rice that arvo, I found this dish to be a little salty for my liking. It would have been great if we had rice.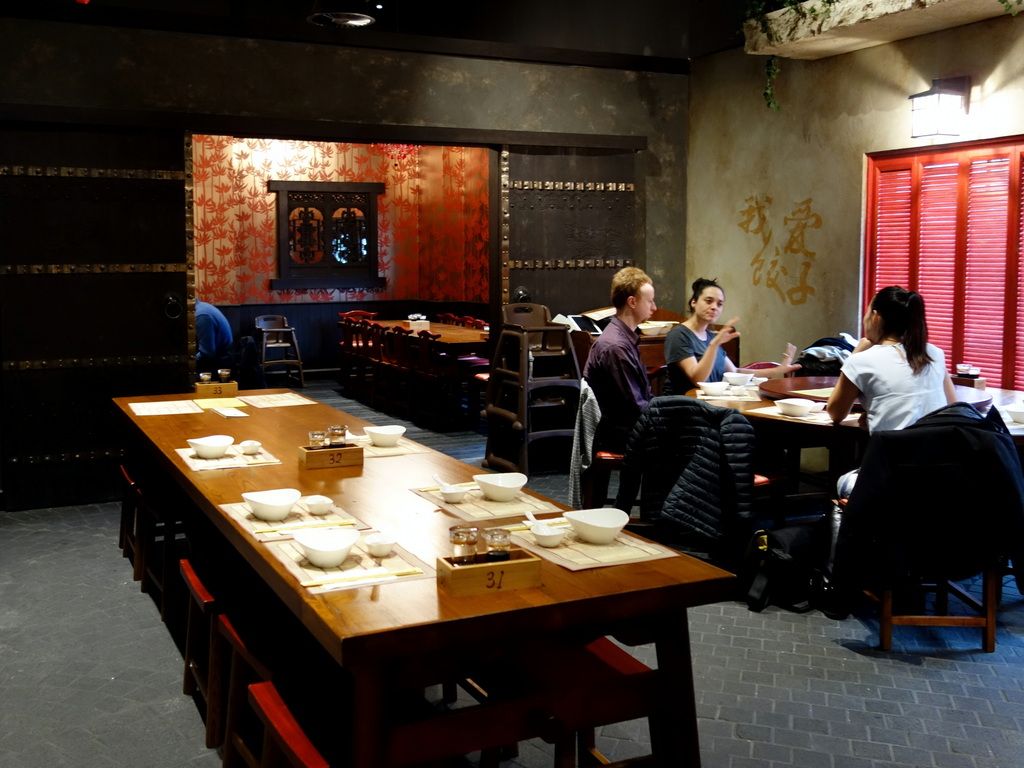 I used to frequent
Hu Tong
many years ago but I found the standard of the dumplings to have dropped a fair bit in recent days. They aren't as tasty and as well made as they were before.
I am glad New Shanghai came about as it has been my go to place for dumplings since their opening. I am also sure we would be returning for dinner to try the other mains next time. ;)
If you've never been, I highly recommend you pop by Emporium to try out New Shanghai one day. I hope you will enjoy the dumplings as much as I do. And as my SIL would say in excitement, "MUST HAVE THE AMERICAN RIBS!"