I don't know about you, but I'm struggling to keep up with the ever evolving Melbourne food scene.
So many new restaurants and cafes popping up like mushrooms after the rain, and a lot of new trends too.
There was the K-food trend, donut trend, hot dog trend, froyo trend, yeah you get the drift... and now there's a ramen trend.
I used to think Sydneysiders were so lucky to be blessed with so many good ramen places. But watch out Sydney, we're slowly catching up! ;)
There are a few good ramen places in Melbourne now, and amongst them is
Shizuku Ramen
. Shizuku Ramen, as its name suggests focuses on ramen and, for alcoholics, you'd be please to know, craft beers too.
Shizuku Ramen offers a wide range of drinks for those who like their beers. ;) The Boyfriend and I, we're both totally
boring
awesome. We had soda. Calpis soda for me and Blue Hawaii soda for The Boyfriend.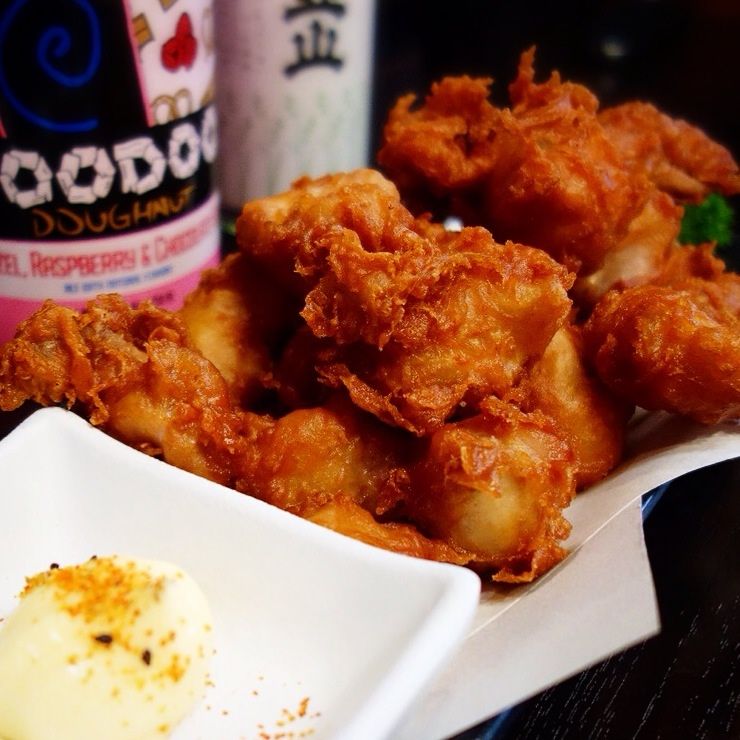 We kick started dinner with these beautifully fried
karaage popcorn chicken
. The friendly Japanese wait staff very kindly put this dish forward as a recommendation which I am ever so grateful for.
It was very delicious. The batter was fried to a crisp perfection, and t
he meat was oh-so-tender and juicy - big thumbs up from us both.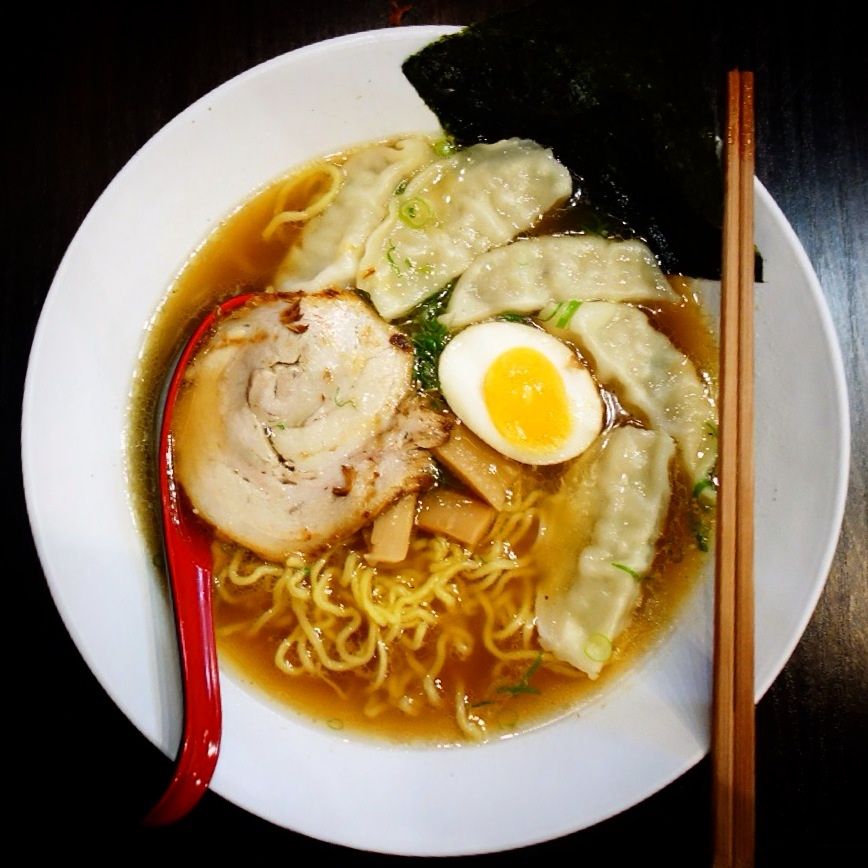 And of course, we had to try the ramen. I love my gyoza's, and definitely could not go past the
gyoza ramen
.
Those gyoza's were good, and tasted quite like the ones we had in Japan. But I wasn't too sure about the broth, which plays as one of the most important part of the dish.
The Boyfriend, on the other hand, had the
shoya ramen
, which he enjoyed. "Pretty good", were his words, as he continued to slurp on. Clearly, The Boyfriend was enjoying his meal more.
Don't get me wrong, it was good and I did enjoy my bowl of piping hot ramen, but let's just say it wasn't the best I've had.
The ramen noodles had a distinctive chewy texture, but the broth, lacked some kind of a kick - what I'd call the "oomph" factor. I found the broth rather tasty, but lacking the richness I was expecting.
We then moved on to dessert. The Boyfriend had the
almond tofu pudding
while I settled for the espresso pudding.
The almond pudding had a very strong almond taste - and it's up to individual preference whether you like it or not. The Boyfriend didn't mind it, but I wasn't a fan.
The
espresso pudding
on the other hand was pretty good. I liked it, but The Boyfriend thought it was nothing out of the ordinary. We can be quite different sometimes, hey?
For those of you who love craft beers, you'd probably enjoy Shizuku Ramen more than we did. They have an impressive drinks menu and I'm sure you can all find something you like.
Overall, we thought the food was beautifully presented and although not the best ramen we've had, was still pretty good. The wait staff were very friendly, and for that they deserve extra bonus points.
If you're fan of ramen and beer, Shizuku Ramen is your go-to-place, especially on a Friday night. It is an ideal place to kick back, relax, and have a cold one after a hard day's work.
Thank you David for the invite, and to the staff at Shizuku Ramen for the great hospitality. I'll be back for more of the karaage fried chicken!