I have always wanted to make croissants and danishes at home. Always. Imagine the smell of freshly baked pastries emanating from
your
oven... Oh, how good would that be!
Believe it or not, I even had
"Learn how to make croissants!"
on my resolution list this year.
Before that though, I knew I had to master the art of lamination. I have done a fair bit of reading on techniques and have watched a fair amount of videos too. But y'know, I was still quite skeptical.
Heh, you cannot imagine how stoked and excited I was when I was invited to participate in the newly introduced Art of Lamination class at Brasserie Bread Melbourne.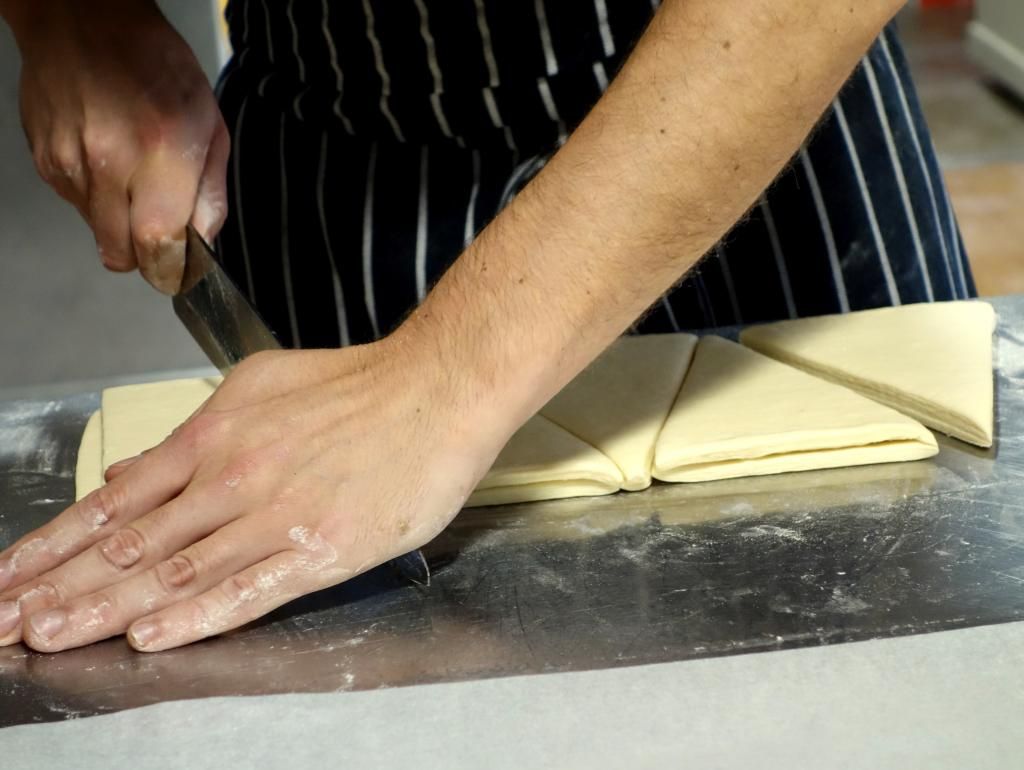 The Art of Lamination class ($160) runs for 3 hours and they are designed for up to 10 students each class to ensure that you benefit the most out of Chef Gauthier during the workshop.
It is a very hands-on workshop, where the very friendly Chef Gauthier will show you exactly how to mix the dough, laminate, shape and then bake the much-loved croissants and danishes.
The class kicked off with a brief introduction on the importance of ingredient selection (and croissant tasting hehehe) before we got straight down to business.
Yeap, you will be mixing the dough by hand and learn the techniques of kneading (and slamming!) the dough. It is tiring but very therapeutic. I consider all that kneading my work out for the week done! :P
Of course, you will also learn how to shape and roll the butter into the prepared dough. Chef G cannot reiterate enough how important it is to use good butter - he recommends Lurpak or Western Star if you cannot get your hands on imported French butter.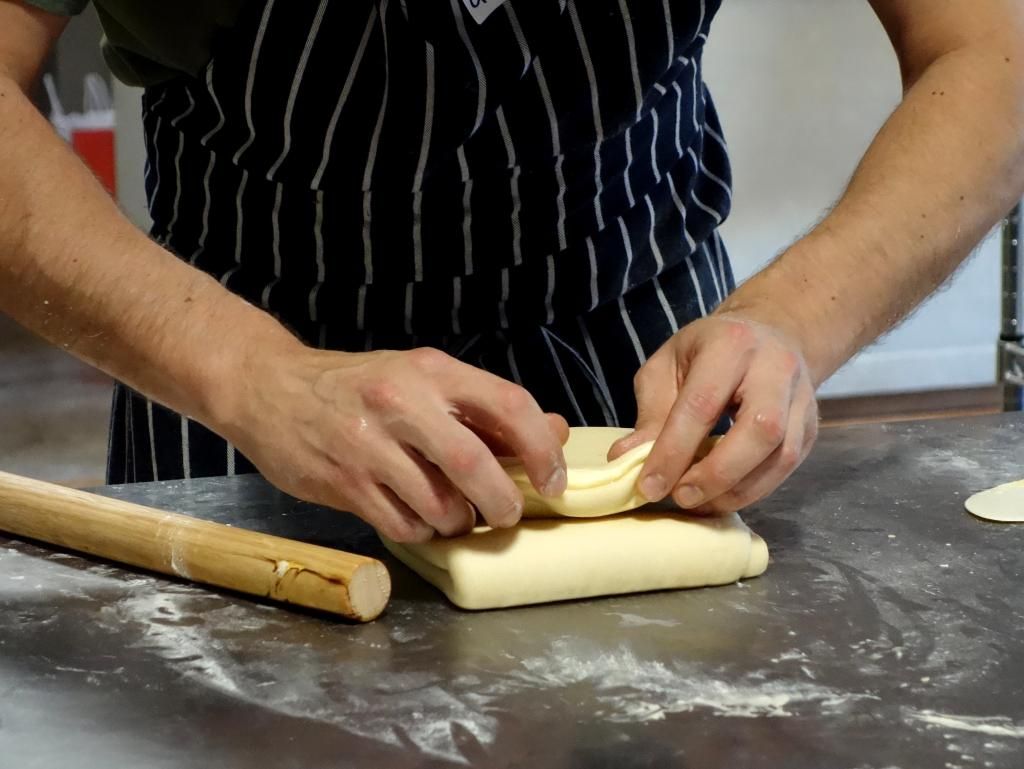 And then moving on to the art of lamination!! Chef G took us through it very thoroughly, step-by-step he explained it all in great detail.
It didn't take us long at all to get a hang of it. I can now proudly say that I know how the lamination process works, I just need to keep practicing to be able to master it.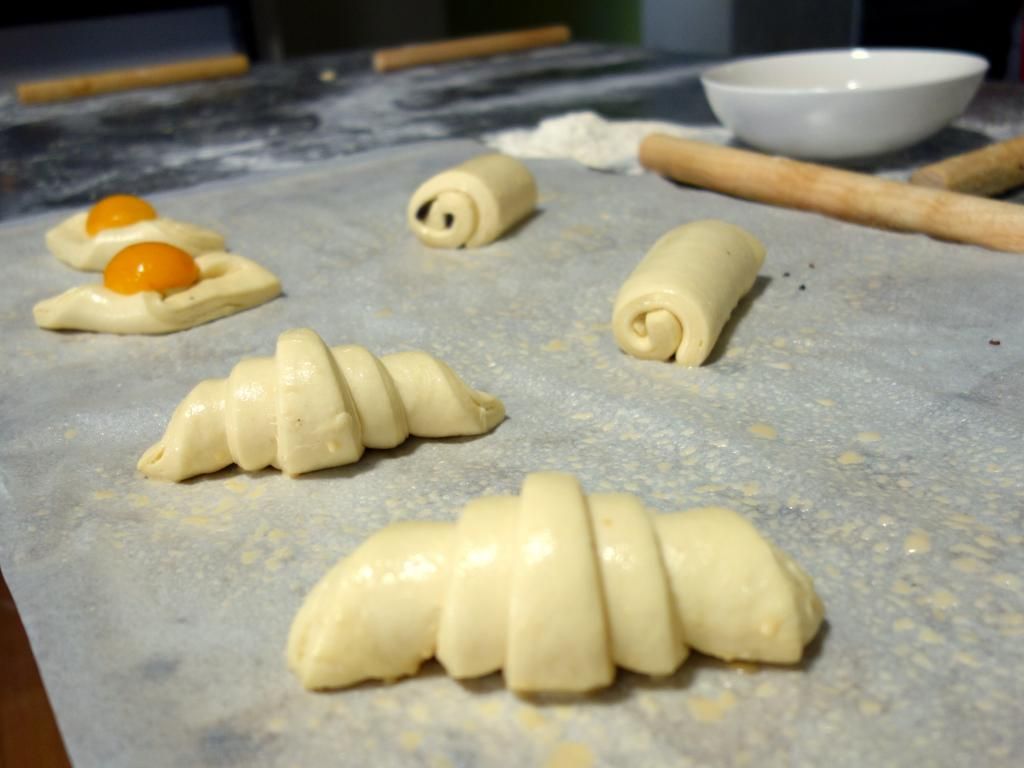 You'll also learn how to shape the dough. How do you think I fared? Not too bad for a first timer, hey? ;)
Well I can't really claim all the credit haha, it was only made possible because Chef G was so thorough during demonstration.
In this class, we managed to cover croissants and almond croissants.
Uh huh, that's Callebaut couverture chocolate!
And pain au chocolat (ie. chocolate croissant) which The Boyfriend absolutely loved and requested that I make more.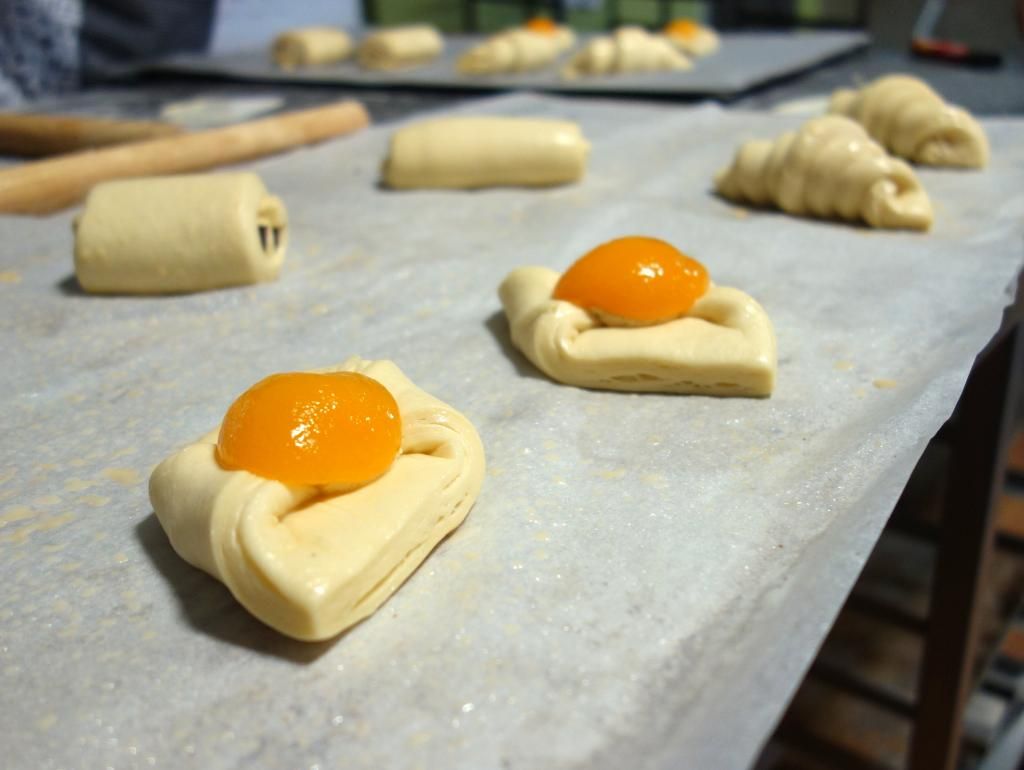 And
apricot danishes too,
which were
my absolute favourite!
Of course, you could always replace the apricot for any other stone fruits, or pears, or rhubarb... Just not fruits like raspberries or strawberries or banana that would get all soggy during proofing and baking.
Once we were done with all the kneading, laminating and shaping, Chef G then took us on a factory tour around the bakery which never fails to inspire me! You may read more about the tour
here
.

The class then wrapped up with a breaducation where Chef G introduced to us the different types of bread that Brasserie produces. Sorry, no pictures because I was too busy indulging in the bread and my fav Pepesaya butter! :P

Chef G also taught us ways on how to play with them on our tastebuds
appreciate bread and how to tell the difference between a good loaf of sourdough that uses a starter and a fake one that was made sour by using vinegar.
Ooooh, look at all that layers!
I left not only with my tummy well fed, but also with my newly acquired knowledge and skill.
Oh, and not to forget my freshly baked pastries, along with sheets of croissant dough to finish off at home too! ;)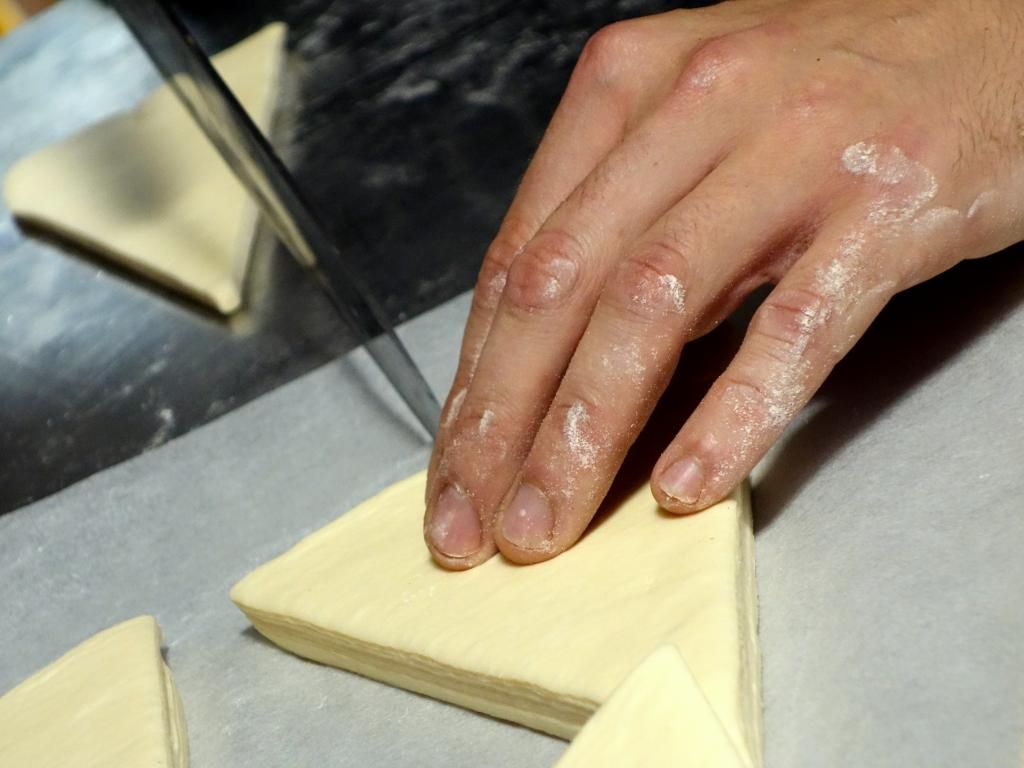 If you too are a beginner like me and are keen to learn the art of lamination, I would highly recommend this class. It was very fun and informative; Chef G even shared with us some great technical tips that you won't be able to learn from recipe books.
The next classes are scheduled on the 3rd May and 14th of June. If you're interested, click
here
to book online. ;)
Oh, and I thought it was also worth pointing out that Brasserie Bread not only uses top quality ingredients in their daily production, but they also prepare and provide these ingredients for their students to use during class.
It is all about quality at Brasserie Bread. Big thumbs up to them for that!