Continuing with my K-food series, today I'm sharing with you the recipe for one of The Boyfriend's favourite Korean dish - Pork Bulgogi.
Well, as they say, the best way to a man's heart is through his tummy. So I learnt how to make this dish at home, just for him.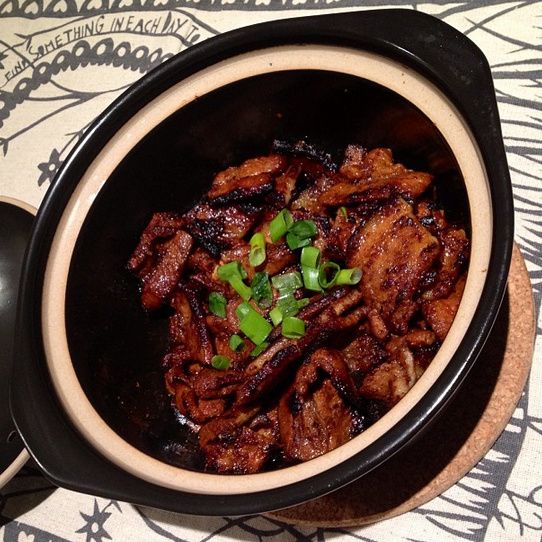 Very yummeh! :)
This recipe is fairly simple - makes a good quick and easy dinner if you marinade the pork beforehand.
Korean Pork Bulgogi
Recipe adapted from
Kimchimari
and modified by The Bakeanista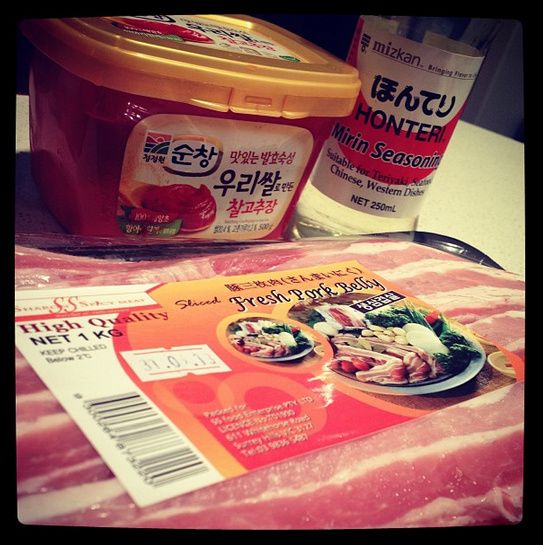 Ingredients:
1 kg finely sliced pork belly (can be purchased at any Korean grocery stores)

3 tbsp light soy sauce

3 tbsp gochujang (Korean red pepper bean paste as pictured below)

3 tbsp mirin

1 tbsp sake

3 tbsp sugar (note: reducing sugar would affect taste)

1.5 tbsp sesame oil

1 tbsp chopped garlic

1 tbsp grated ginger

1 stalk of green onion, chopped

1/4 tsp garlic powder

1/4 tsp black pepper
For garnish:
1 tbsp sesame seeds

1 tbsp chopped green onions
Method:
Make the marinade by mixing all of the ingredients above.

Mix the pork slices and the sauce together and marinate for at least 15 minutes, but I prefer to let it sit and marinate in the fridge for at least a day, or even two days.

The best way to cook pork bulgogi is to BBQ it over a grill. But for everyday easy cooking, just heat a non-stick frying pan on medium high heat. The pan should be hot enough for the pork to sizzle as soon as it touches it. Cook the pork in the pan turning them over when it starts to brown. Please see below notes at bottom of post for some further info on cooking pork.

Once nicely seared, remove pork and serve on plate then garnish with sesame seeds and chopped green onions.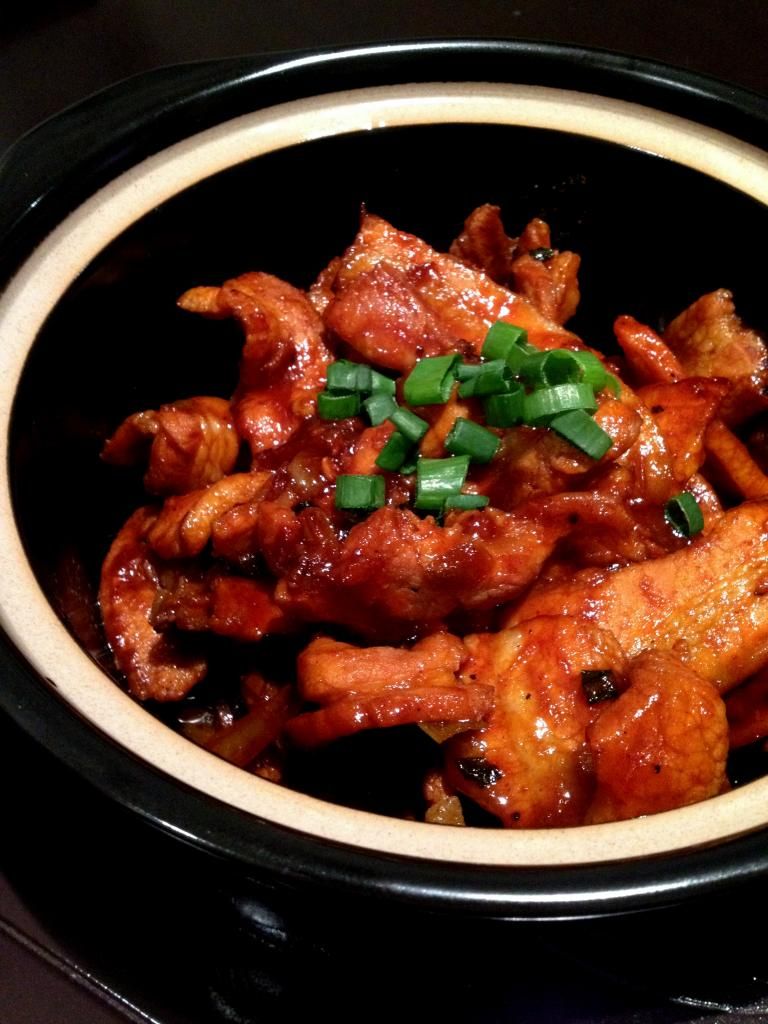 And tadah!! Dinner is now ready!!! :D And also, I like serving the pork in my claypot as it helps keep the cooked meat warm whilst I am cooking the remaining batches.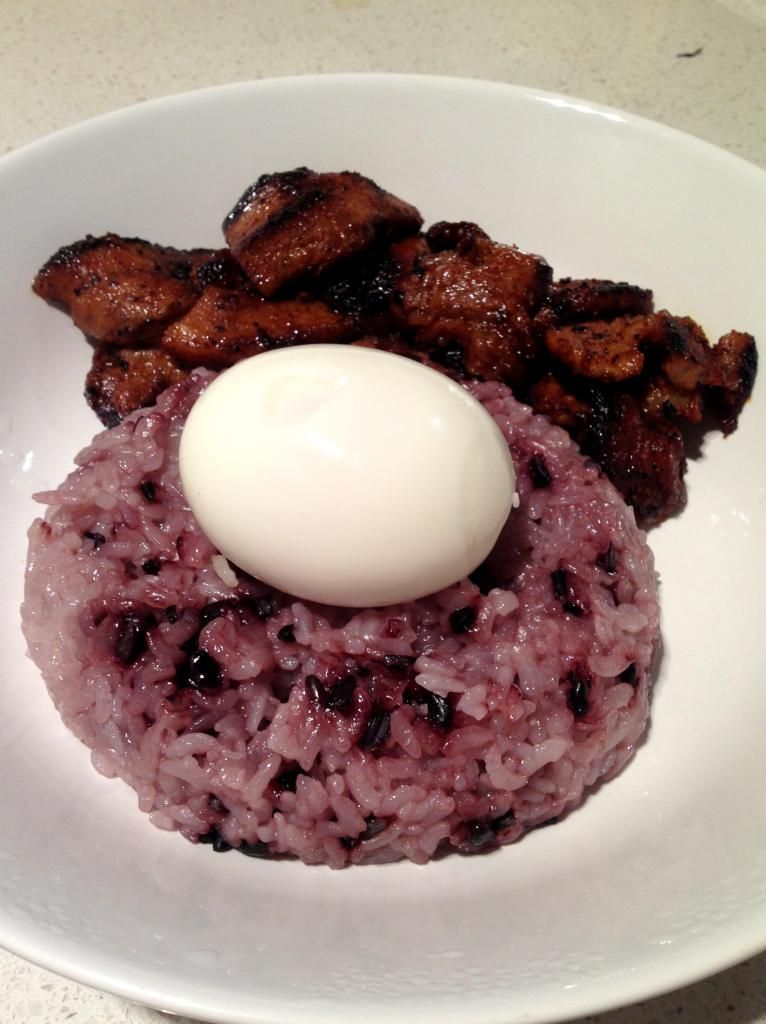 Serve with a bowl of Japanese rice, or black rice like I did. I also added a soft boiled egg (yes, with oozing yolk) to boot! ;)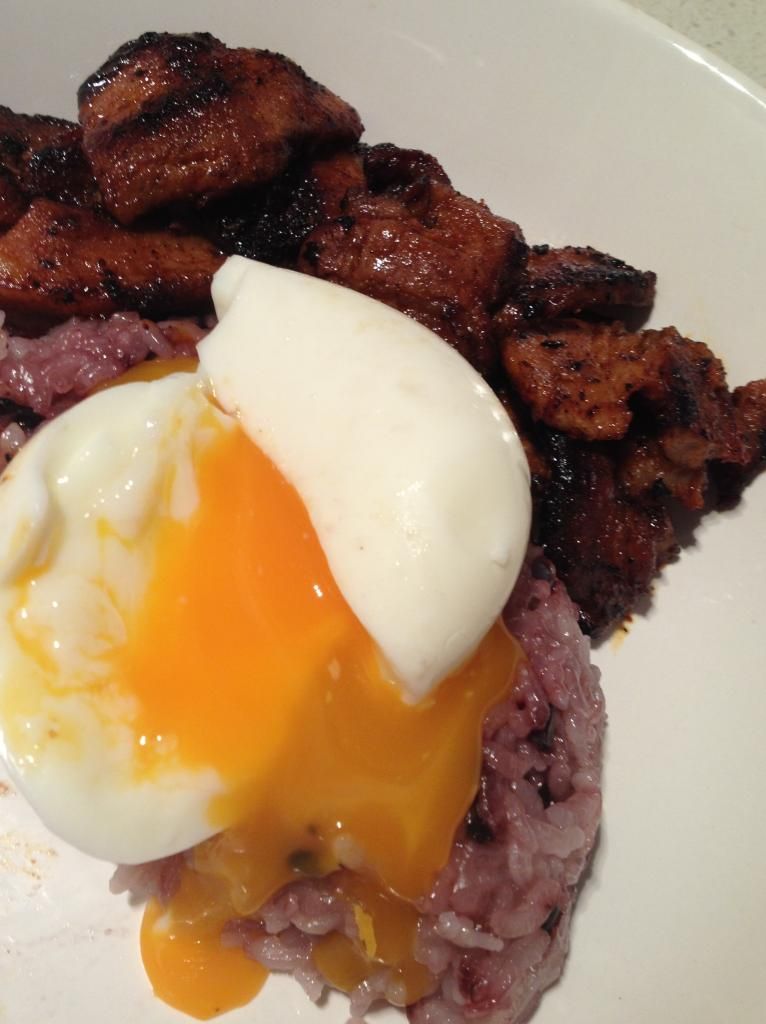 YUMMEH RIVER OF YOLK PORN!!! *slurps*
The pan should be really really hot. But take note that it can get a tad smoky, so be sure to have the ventilator on at full mode and the balcony door open (if you're living in an apartment). Yeap, this is from experience of having the fire alarm go off not once, but twice. xD

Cook in batches - do not cook too much pork at once because that can lower the temperature. You want to cook the pork quickly and have a nice sear to them.