Remember these
matcha white chocolate chips
that I made a few weeks ago? I've been so busy running errands, and taking my parents around for the past two weeks that they've just been sitting in my fridge, waiting.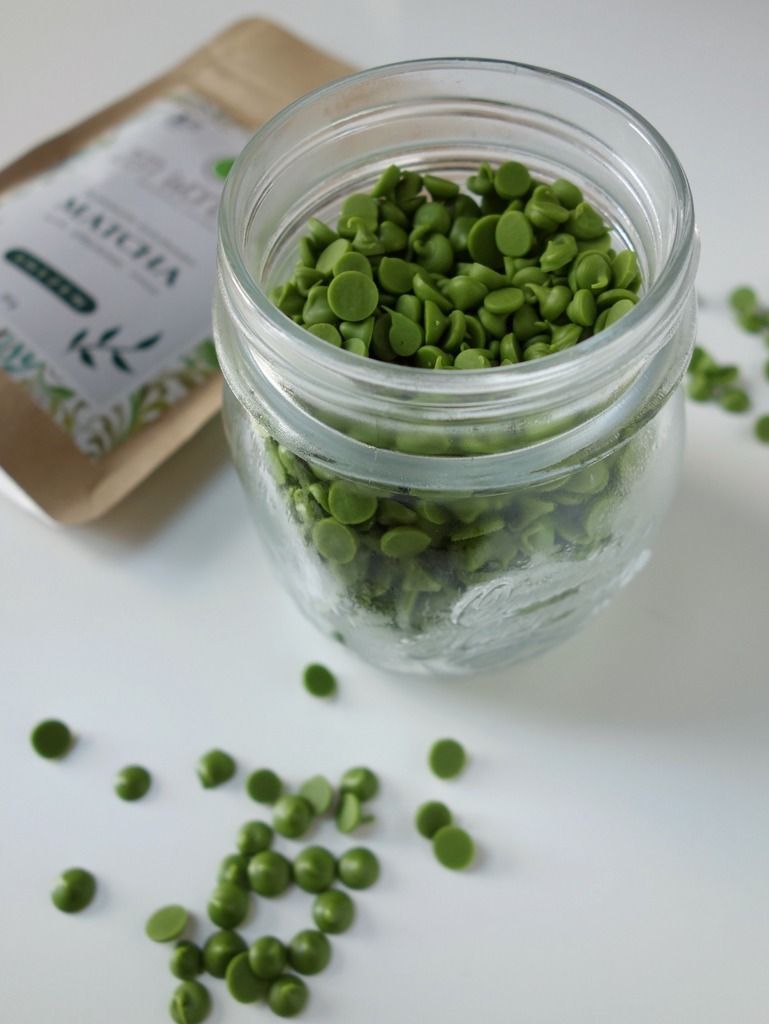 So this week after my parents have flown back to Malaysia, and The Boyfriend has gone back to work after his 2 weeks break, I finally had some time to myself.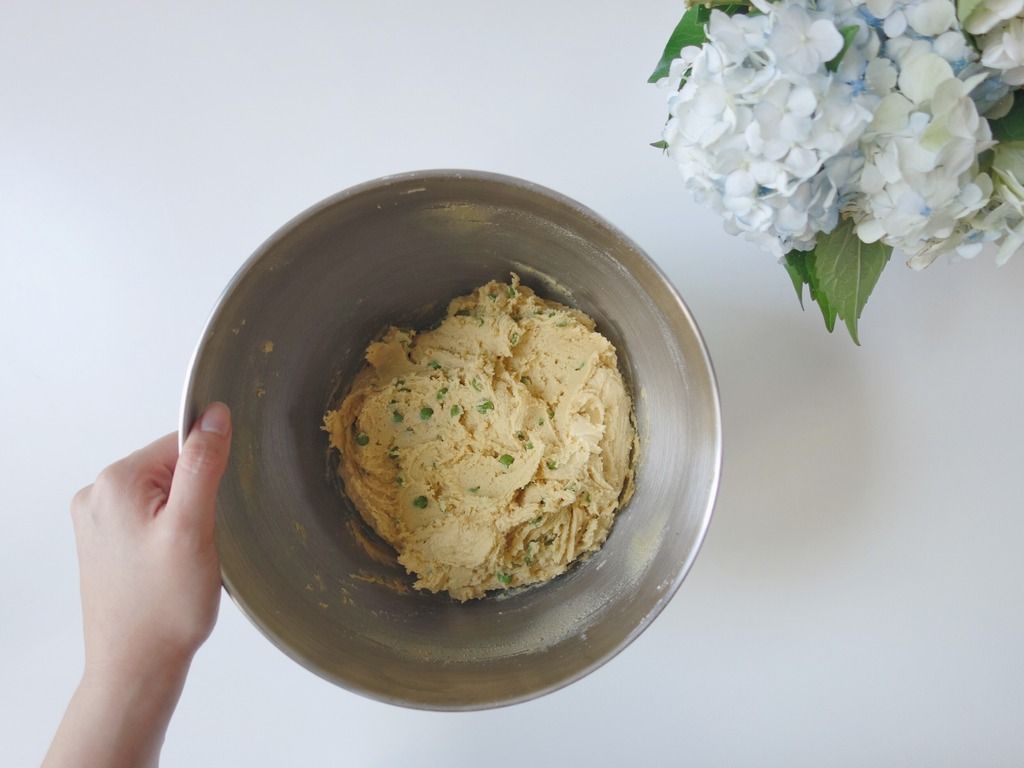 And I got right down to baking that very morning! I absolutely love the tinge of green mini matcha chips amidst the cookie dough.
This simple recipe produces the chewy type of cookie. These divine beauties are crisp on the outside yet soft and chewy in the middle and with delicious matcha chocolate chips spread throughout them... Oh, they are a scrumptious treat!
And the best part about homebaking is the smell of freshly baked goodies. My kitchen smelt so SO good the entire afternoon. I hope you will enjoy this recipe as much as I did:
Chewy Matcha Chip Cookies
Recipe adapted from Une-deux and modified by The Bakeanista
Ingredients
230g or 1 cup butter, softened

1 cup castor sugar

½ cup brown sugar

1 egg

½ tsp vanilla

4 tbsp strong-brewed green tea

2 3/4 cups plain flour

1 tsp. baking soda

½ tsp baking powder

½ tsp salt

1½ cup matcha chocolate chips
Method
Make matcha chocolate chips and set aside - eecipe available here. You can make a day or even a week in advance, just ensure that the chocolate chips are kept in air tight container. As it is summer now in Australia, I had to refrigerate the chips.

Preheat the oven to 180°C. Line a cookie sheet with parchment paper, set aside.

Brew a small amount of green tea. I used one teabag of Japanese green tea and 4 tbsp of hot water.

In a small bowl, stir together the flour, baking soda, baking powder and salt; set aside.

Using a mixer, beat together the butter and sugar until very smooth and fluffy. This takes about 4-5 minutes.

Beat in the egg, vanilla and green tea.

Gradually blend in the dry ingredients until well combined.

Fold in the matcha chips carefully.

Roll rounded tablespoonfuls of dough, then place on the prepared cookie sheet, about 1½ inches apart. Use your palm to press them down slightly.

Bake for 10 minutes on middle rack or until lightly browned.

Let stand on cookie sheet for 2 minutes before removing to cool completely on a rack.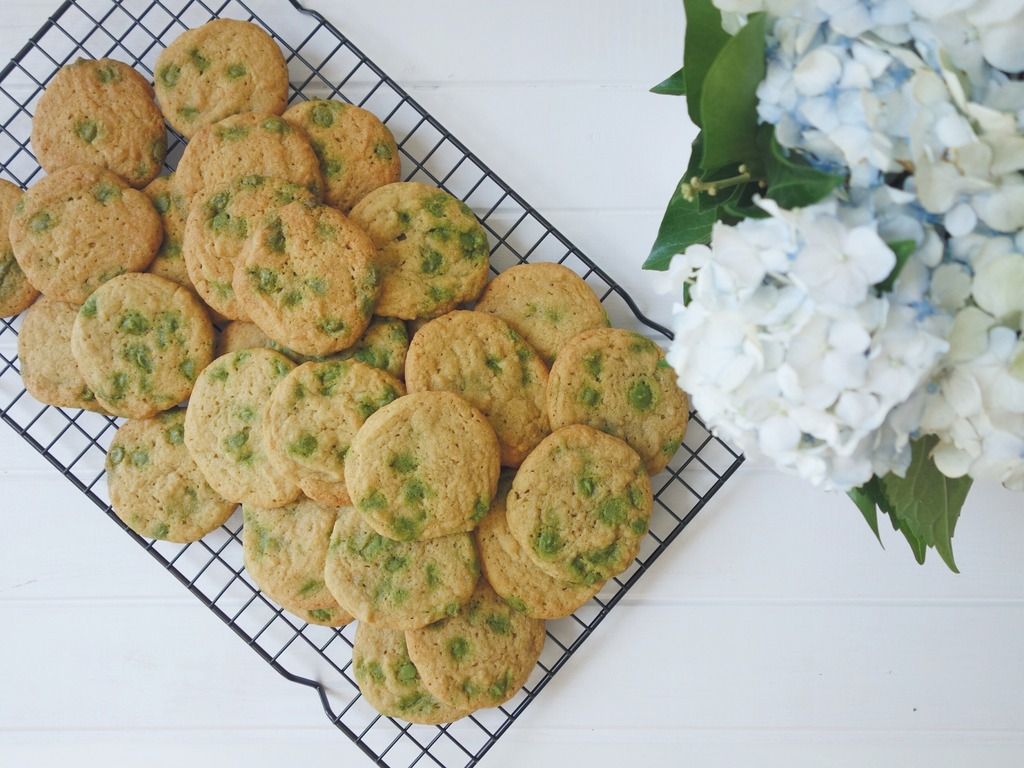 The cookies were best enjoyed fresh out of the oven, still a little warm and with a cup of tea. I couldn't resist them, I had 4 pieces in one go and felt super guilty as I was meant to start clean eating again this week. But but... They really were too good to stop at one!
The green tea flavour really stands out as the cookie dough is infused with strongly brewed Japanese green tea, and paired with the matcha chips. Love! This is the perfect kind of cookie for me or anyone of you who loves green tea as much as I do.
There's a running joke that I should rename myself to The Matchanista instead of The Bakeanista, with all the green going on in my Instagram feed haha.
If you're a sweet tooth like I am, you could also put together a really quick summer dessert - ice cream cookie sandwich!! All you need is some ice cream and two pieces of cookies. ;)

And as usual, if you've got any questions or feedback, feel free to leave them in the comment box below. Happy baking! :)