Yay, it's a long weekend! The Boyfriend and I went out on a lunch date this afternoon to one of my new favourite go-to-place,
tana cafe
.
I first found out about 'tana cafe' when
I-Hua
and
Shellie
both raved about this little gem on Instagram. Boy, am I glad they did!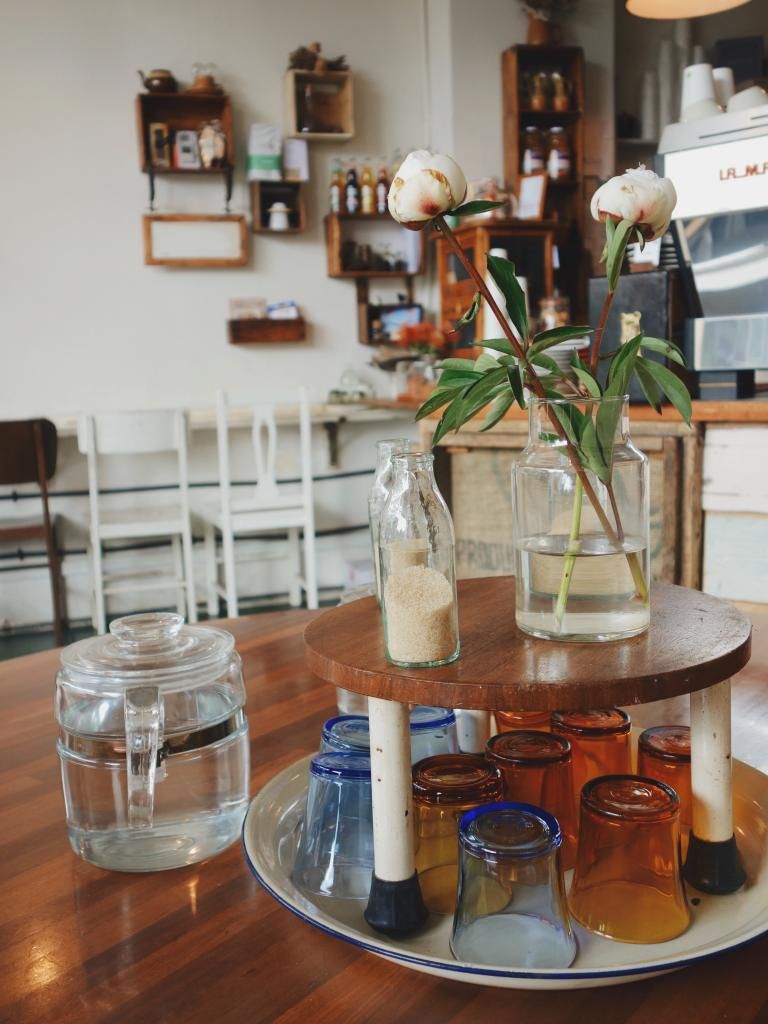 I absolutely adore tana cafe
;
this quaint little cafe is set up so well with the perfect ambience. The Boyfriend and I spent our mid-morning just talking, reading the newspaper and enjoying our brunch.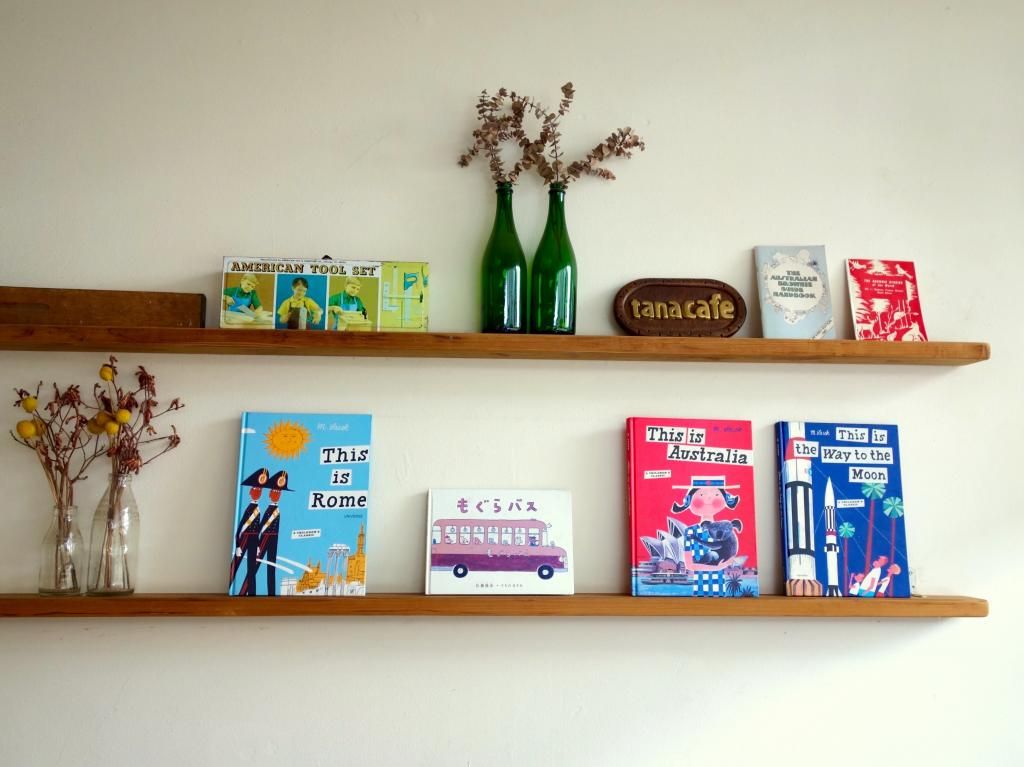 It's a tiny place, but I really love the quirky interior fit out - so simple yet very cosy and welcoming.
Of course I had to have one of the sweet matcha latte. The Boyfriend and I had a cup each, and it wasn't enough. I swear, I could have had two, maybe even three.
It was oh so creamy and delicious! I usually add a teaspoon or two of sugar into my coffee, but because this was already slightly sweetened, there was no need to add more.
But the best part is, they use bonsoy so there's no aftermath of tummy issues for me yay! Even though I am lactose intolerant, I don't usually like soy milk, but this was different, in a good way, of course.
I can't actually pinpoint how that's made possible, but I'll give the barista full credit for making such a great cuppa!
Today we had corn mayo toast to start. The Boyfriend and I both love Korean corn cheese, and this is quite the same, except that it's served on delicious sourdough toast. Oh, it was delish!
The Boyfriend said, "I'll happily eat this for breakfast every morning!" Okay, challenge accepted! I'm looking forward to recreating this dish at home for him.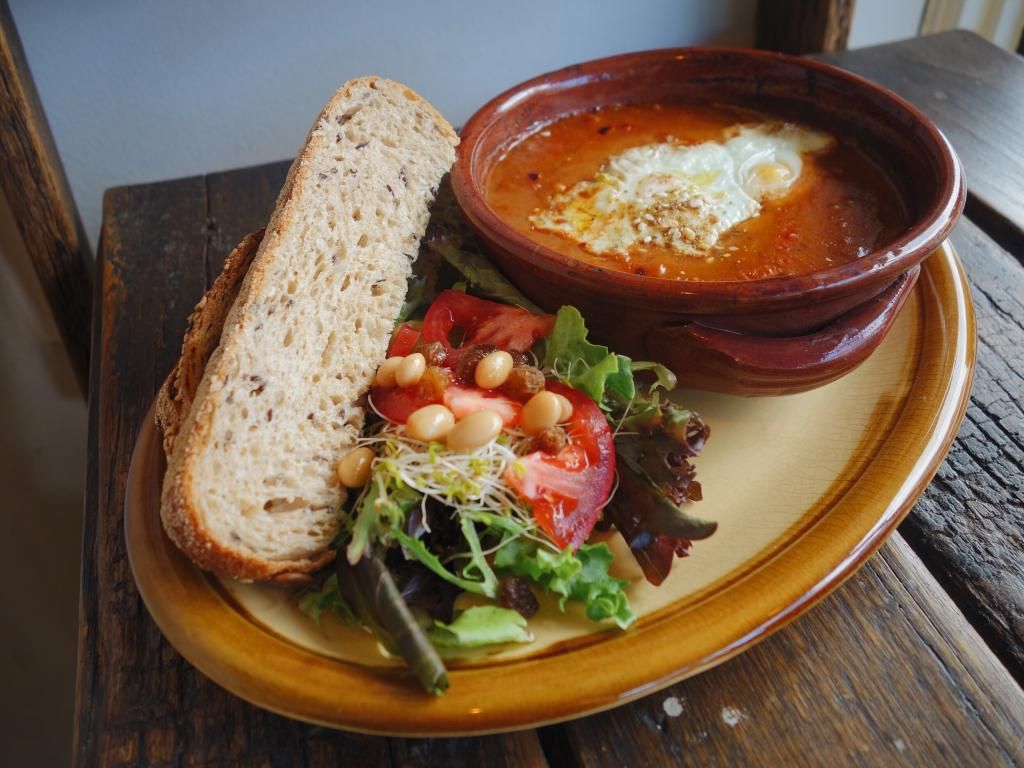 Baked eggs with multigrain toast was on specials menu today so I thought we'd give it a try. We thought the baked eggs were cooked really well, with a mix of Japanese and Moroccan taste.
Absolutely beautiful! This dish was hearty and filling, but not overwhelmingly so. That's what I love best about tana cafe - their take on really tasty meals that's healthy and not too rich.
I also particularly love how the egg yolks were still gooey. Sorry, no #yolkporn as I was too busy digging in.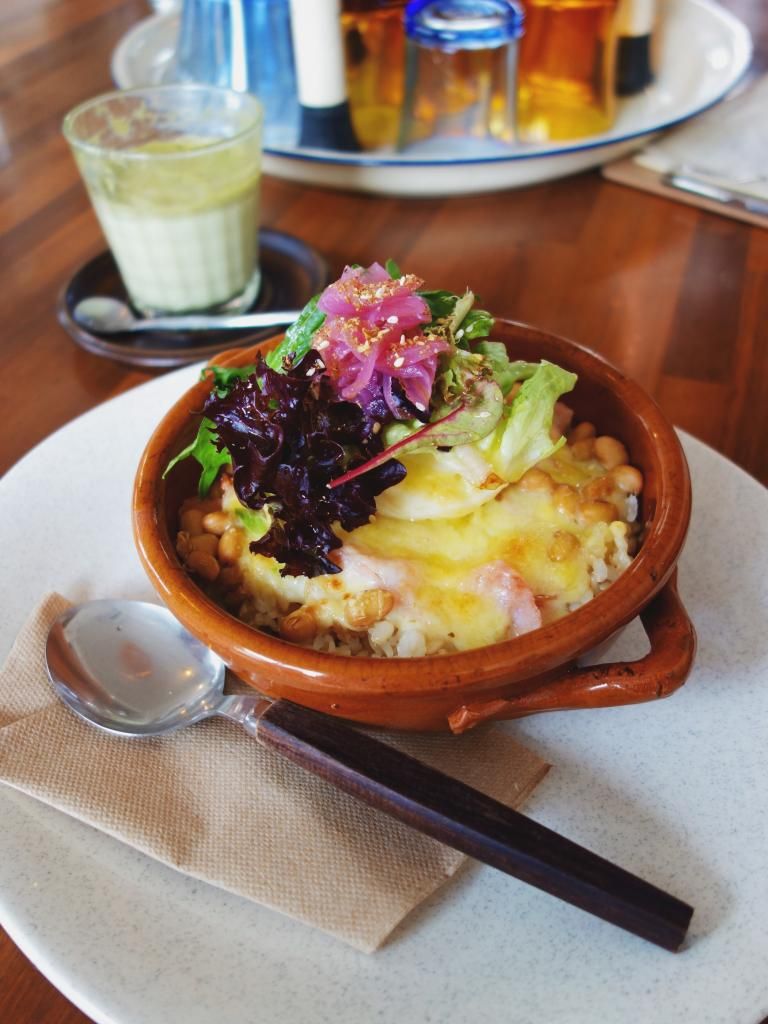 We've also had this beautifully presented Japanese rice gratana during our previous visit, several weeks ago.
Brown rice baked in miso flavoured béchamel sauce, tasty cheese, ham, egg, beans, and topped with salad, pickled ginger and dukkah. It looked too pretty to be eaten, don't you think?
It was so tasty, yet still quite light on the palate - and that's exactly what I love about Japanese food. Although having said that, I guess I would have appreciated a little more of the bechamel sauce and cheese. But that's just me because I love my rice with sauce.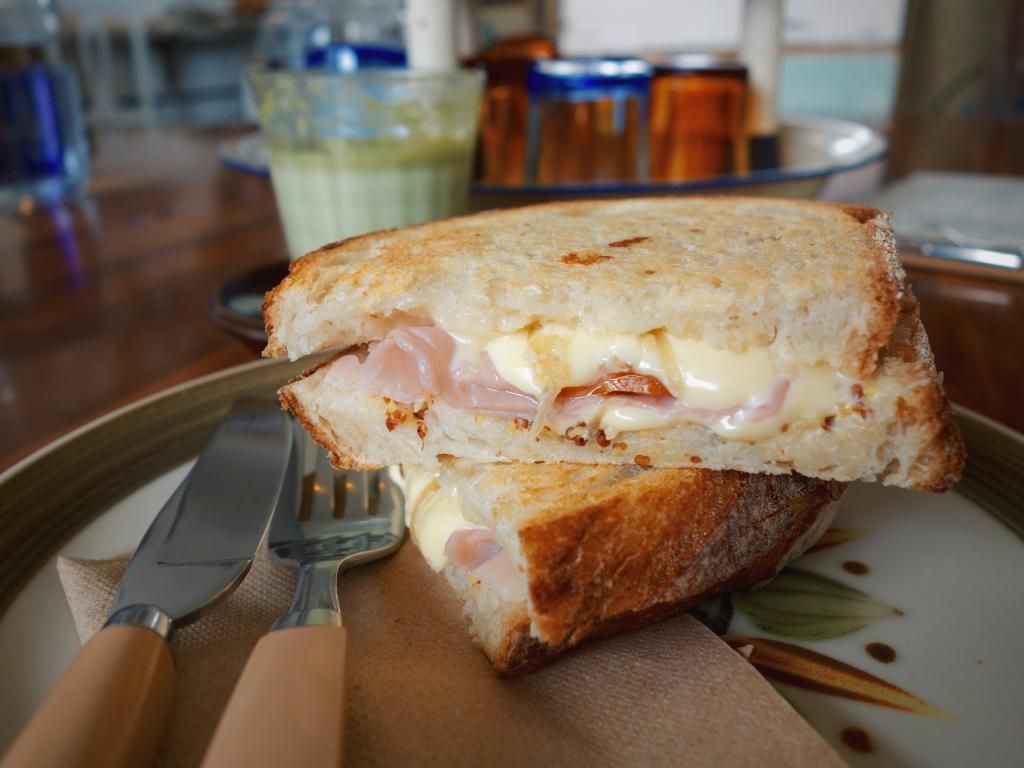 And of course, I simply could not resist the Japanese inspired croque monsieur that caught my eye!
I was sold at "miso flavoured bechamel sauce", but unfortunately we could barely taste the miso as it was only just a slight hint.
It was still delicious though. I particularly liked the addition of caramelised onion, which added a kick of deliciousness.
This is possibly the first croque monsieur that I've had that didn't make me
jelak
upon finishing. In fact I think I'd happily have another slice.
I love everything about tana cafe; from the cute fit out, to the light yet tasty food with Japanese twist, the friendly, polite service. and most importantly, their delicious housemade sweet matcha latte. ;)
tana cafe has a small menu, but everything we've tried thus far has been nothing short of delicious. I also appreciate how everything is very well priced too.
For all the obvious reasons above, I can totally see us coming back time and again! I was just saying to The Boyfriend this morning, "Let's come back again soon so I can try their mocha."