Last weekend, I woke up craving sushi. Good sushi, to be precise. I knew instantly that my best bet would be Suzuran, which is just around the corner from The Boyfriend's.
I love that they make their sushi fresh to order, yum! I've had Suzuran's sushi a few times already now and they were always fresh and delicious. See below store details, if you're interested:
I also love that I got to do a quick run of Japanese groceries whilst I was there, waiting for the chef to prepare my sushi, which usually takes about 10 minutes or so.
I got heaps of stuff (which also included my first box of miso paste) and The Boyfriend was like "I thought you were only getting sushi?" when I returned to the car with a few bags. Opps! :P
I was very excited because I've been wanting to learn to cook Japanese food for a while now. *squeeeee!*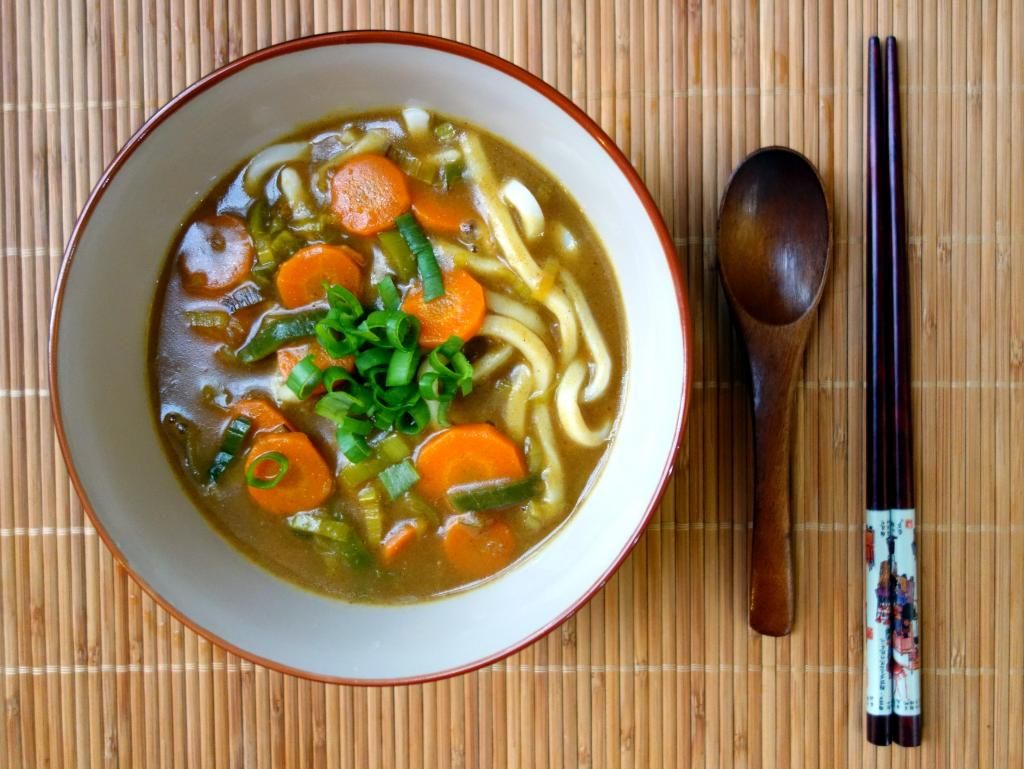 Japanese Curry Udon
Recipe adapted from Wen's Delight & modified by The Bakeanista
Ingredients:
2 packet of udon noodles

Half a leek (green parts only), thinly sliced

1 carrot, thinly sliced

1 litre dashi stock (I used kombu)

120g S&B Golden Curry roux

Spring onion to garnish
Boil enough water in a sauce pan to blanch the udon. Once soft and cooked, drain and set noodles aside in two separate bowls.

In another pot, heat 1 tbsp of oil to saute leek and carrot on medium heat for approximately 3-5 minutes until wilted.

Add dashi stock to boil, and let simmer until carrot is soft or reaches the texture you desire.

Add in the curry roux, one tiny square at a time. I used 1 packet of 120g as I like my broth and curry thick so adjust accordingly.

Taste and season accordingly with salt or chilli powder, if you like. Mine was just right.

Serve curry broth over udon, then garnish with chopped spring onion. And tadah, you're done!!
It took me less than 20 minutes to prepare the curry udon. It is one of those dishes with a simple recipe yet taste so hearty and comforting.
The noodles were delicious on its own, but if you like, you could serve the udon with a side dish, like I did with the negi miso chicken.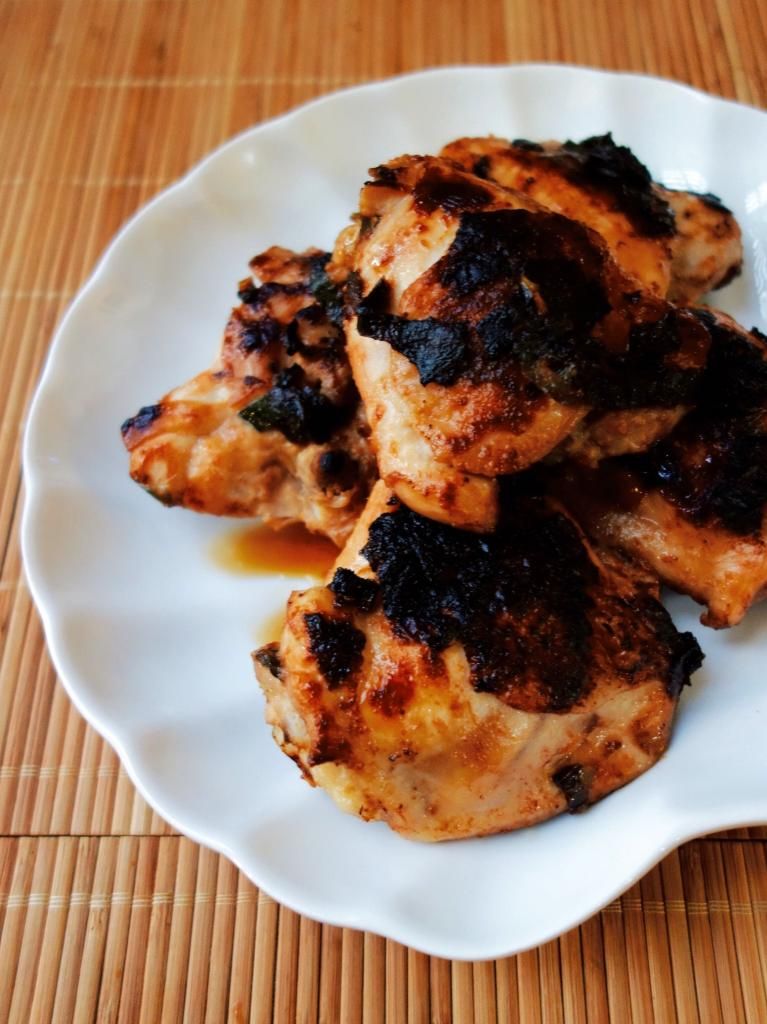 The chicken was absolutely beautiful. I left it to cook a little longer as I wanted a charred effect, and boy oh boy, it was so unbelievably tasty! The Boyfriend gave me two thumbs up. ;)
I used this
negi miso chicken recipe
by one of my favourite Japanese recipe blogs - Just One Cookbook.
I have been following Nami's blog for a while now and have loved reading her recipes. They always look so enticing! *drools*
But what's best is that her recipes are very easy to follow. It is particularly great for beginners and amateurs as Nami shares step-by-step videos and pictures, along with clear instructions.
So yes, if you love Japanese food, but haven't already heard of
Just One Cookbook
, I urge that you do visit Nami's blog. ;)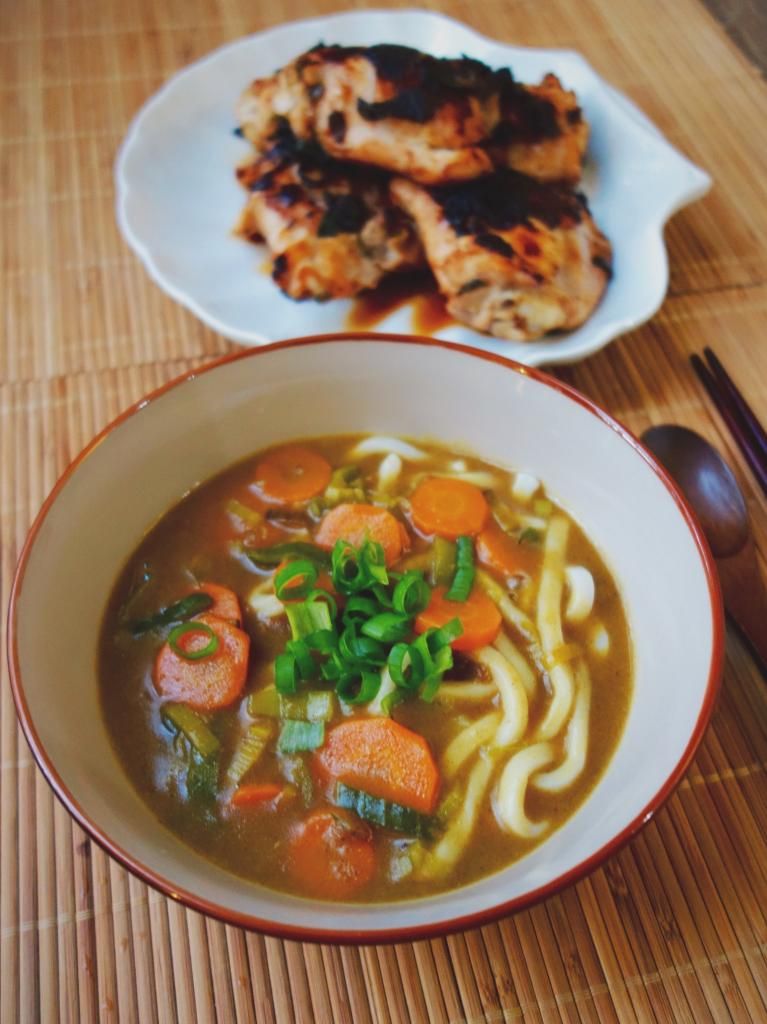 As for me, I can't wait to cook the negi miso chicken again! It'll be great either with salad or Japanese rice, or even paired with soba. It was just absolutely divine, you really gotta try!
The Boyfriend and I both had a great meal and I am definitely a little more confident with attempting other Japanese recipes.
I hope if you too, have been wanting to try Japanese cooking, that you do give it a try. Good luck and happy cooking! :)